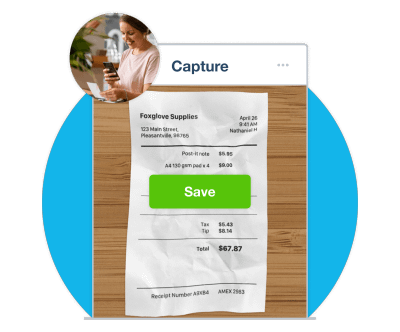 If you're in business you probably already have a thousand-and-one things to think about even before you get to all those financial tasks like invoicing, reconciling payments, managing cash-flow, following up unpaid invoices, etc. So, wouldn't it be nice if you could automatically automate a lot of these and access everything from your phone, tablet and computer? Do you want to automate everyday accounting tasks?
Well, good news! Here at Millhouses Accountancy we're experts in Xero. One of the world-leading online accounting software packages. We manage the whole process from initial setup, through ongoing management, supporting what you'd like to do yourself. We also even provide training on using the system.
Here are just a few of the ways it could make your life a whole lot easier:
Automate Your invoicing
Do you have recurring invoices you need to send out? If so, Simply set them up as recurring invoices. Reminders will be generated and automatically sent out.
Take online payments
It's fast and easy to setup online payments. You can include links in your emails because it's easier for your customers to make fast payments.
Reconcile payments in seconds
Xero will connect to your bank and import your bank transactions. All you have to do to reconcile most transactions is click 'OK'.
Pay staff in line with the latest regulations, easily and from anywhere
Xero Payroll's new 'furlough leave' and 'updated statutory sick pay' features, are designed to help you comply with the recent changes in the UK government's legislation. You can process payroll in just a few clicks, and automatically file to HMRC, from wherever you are.
File your VAT return online in minutes
Easily create and submit VAT returns to HMRC online directly – securely and accurately. Easy-to-use VAT online software makes it simple to create and submit your VAT returns online to HMRC as well as to track and manage VAT. Xero is already leading the way in Making Tax Digital (for VAT) HMRC compatible.
No more paper receipts
Xero Expenses works seamlessly with Xero accounting because it has all the tools and insights small businesses need to efficiently track and manage expense claims. Capture expenses on the go and keep everyone up to date with push notifications.
Access everything, at any time using your digital devices
View your balances, outstanding invoices, and other key information using your iPad, Tablet, smartphone, laptop or computer from wherever you are. Everything is secure, online, and available in real-time.
Try for free
Unsure about it but willing to give it a go? You can get access to the all the features including unlimited users and free 24/7 support with no credit card required.
It's quick and easy to setup in minutes and we're with you every step of the way to help, support and guide you.
—
Get started with Xero. Call us on Sheffield 0114 345 0960 or Nottingham 0115 882 0356